The Design Process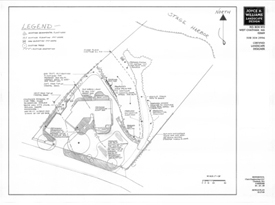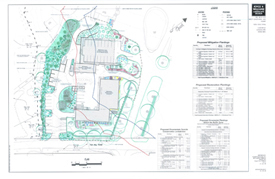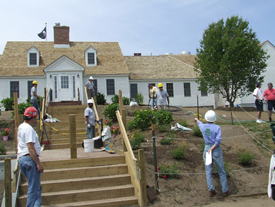 Depending on the scope of your project, the design process may include only some, or all, of the steps outlined below. The first step in any project is the on-site consultation, after which I will suggest the most cost effective program for achieving your landscape needs and desires.

On-site Consultation
The landscape design process begins with an on-site consultation with the clients to learn the intended goals of the project and type of work envisioned. This includes obtaining your wish list of improvements, features, and uses for your new landscape, your plant and color preferences, etc. For most projects I will request an engineered site plan for precise locations of existing buildings, driveways, trees, plantings, utilities, etc. and information about grading that will be critical to the site development, such as walls, walks, etc.

Site Analysis
I will perform a site analysis to note soils, light, microclimate, views, buildings, etc. that will impact the design or be impacted by the design, and take photos to assist me in the studio.

Conceptual Plan
This starts the creative process to explore ideas for carrying out client needs and desires, locates site elements, sizes and scales the plan, and develops the character required to achieve the landscape goals. A design intent narrative will accompany the conceptual plan. Together we will review this plan, discussing options and sharing ideas in the creation of your personalized outdoor living spaces.

Design Development
I then flesh out the conceptual plan out with details of site improvements and hardscape and plant materials, refining and making minor changes, and engaging consultants / contractors to provide design assistance and rough pricing, for budgeting purposes, of specific components such as landscape masonry, water features, lighting, irrigation, tree work, etc. The resulting finished plan creatively achieves the intended goals of the project and type of work envisioned.

Construction Documents
This includes all documents required for putting the project out to bid: construction drawings and specifications, grading, detailed plant lists, and materials appearances and finishes. If desired, I can put the project out to bid for you and help evaluate individual contractor proposals.

Construction Supervision
Years of hands-on experience enable me to oversee landscape construction to assure that the design intent remains intact; discern quality of materials and workmanship; anticipate and minimize trouble spots; optimize sequencing of events to guide a smooth and timely construction phase; and keep clients informed of progress on a regular basis.


chatham landscape design, cape cod gardens, chatham landscape consulting and planning